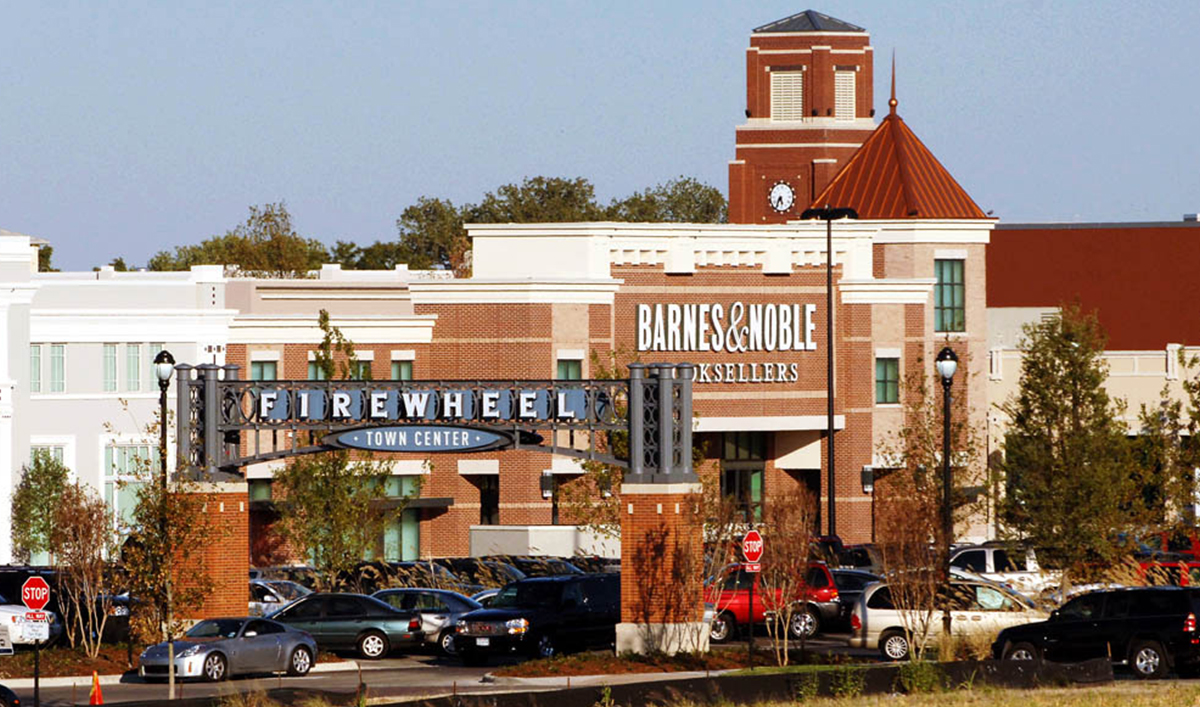 Firewheel Town Center
245 Cedar Sage Dr, Garland, TX 75040-2988 (972) 675-1041
PROPERTY OVERVIEW
THINK INSIDE
THIS BOX.
Great Space Available!

Complete this form to have us contact you about leasing opportunities.
CONTACT US
Firewheel Town Center is an open-air, mixed-use development with an exciting array of department stores, specialty retail, unique restaurants, and an 18-screen AMC Theatre that complements the fast-growing areas of northeastern Dallas and southern Collin County. It is an architecturally distinctive property: a pedestrian-friendly Main Street town center that feels neighborly and inviting. With over 1 million-square-feet of retail space, the super-regional shopping center also offers more than 75,000 square feet of upscale second-level office space, a large park with a Koi pond and fountain, a children's play area, and other appealing public spaces. World Market, Ethan Allen and 18,000 square feet of small shops and restaurants have been added with Phase II. Phase III has been completed adding 13,000 square feet of new retail, Dick's Sporting Goods and more than 300 upscale apartments and townhomes at Parkside at Firewheel. For leasing information at Parkside at Firewheel, please call 972 530-0354 or visit www.parksideatfirewheel.com.
Property Key Facts:
Regional Mall
100% Simon Owned
2005
1,000,000 sf
Key Tenants:
Dillard's, Macy's, Barnes & Noble, DSW, Cost Plus World Market, AMC Theatres, Dick's Sporting Goods, Ethan Allen
Leasing Information:
Current Property Tax Bills
1308_2013.pdf

1308_2013_L.pdf

1308_2013_L1.pdf
Past Propery Tax Bills
1308_2007.PDF

1308_2007_L.pdf

1308_2007_L2.pdf

1308_2008.pdf

1308_2008_L.pdf

1308_2008_L2.pdf

1308_2009.pdf

1308_2009_L.pdf

1308_2009_L2.PDF

1308_2009_L3.pdf

1308_2009_L4.pdf

1308_2009_R.pdf

1308_2010.pdf

1308_2010_L.pdf

1308_2010_L4.pdf

1308_2010_L5.pdf

1308_2011.pdf

1308_2011_L.pdf

1308_2011_L1a.pdf

1308_2011_L1b.pdf

1308_2011_L2.pdf

1308_2012.pdf

1308_2012_L.pdf

1308_2012_L2.pdf
Current Tenants:
Director of Marketing & Business Development

Monica Bermea





LONG-TERM
LEASING
Simon offers many different leasing options. Here you'll find information about this property and who to contact to assist with your specific needs.
FIND OUT MORE
CONTACT US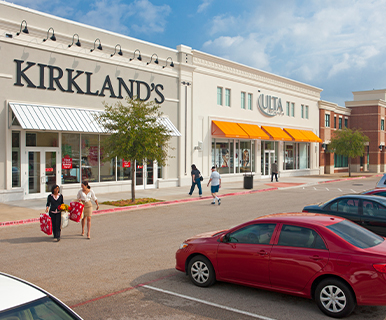 Property Management:
The Property Management Team has the primary responsibility for maintaining Simon's industry leading position, by providing our customers a quality shopping experience. This includes focus on such diverse elements as: quality of service, safety, convenience, visual appeal, cleanliness and comfort. Property Management fulfills all day-to-day operational responsibilities at the properties, as well as managing operational and upgrade capital investments to insure a consistent and reliable retail product with desirable customer touchpoints.
Contact Information
Director of Marketing & Business Development

Monica Bermea