The Galleria®
5085 Westheimer Rd, Houston, TX 77056-5673 (713) 966-3500
PROPERTY OVERVIEW
THINK INSIDE
THIS BOX.
Great Space Available!

Complete this form to have us contact you about leasing opportunities.
CONTACT US
With its stunning architecture, exceptional store mix and distinctive style of entertainment, The Galleria has established itself as the #1 shopping and tourist destination in Houston with over 24 million annual visitors.
Set beneath spectacular glass atriums, The Galleria features more than 375 fine stores and restaurants, an impressive
ice rink
and two Westin hotels. This world-class shopping complex showcases the best names in retailing including Neiman Marcus, Cartier, Gucci, two Macy's stores, Tiffany & Co., Saks Fifth Avenue, Ralph Lauren Collection, Louis Vuitton and Houston's only Nordstrom.
With the expansion that opened in March 2003, The Galleria became the fourth largest mall in the nation highlighted by nine types of stone, suspended glass balconies, three types of wood, glass skylights, and plush leather seating. With three office towers, two hotels, 2.4 million square feet of retail space, and a variety of restaurants, The Galleria is a city within a city. For more information please call 713-622-0663.
Click here for ice skating information
Property Key Facts:
Regional Mall
2,237,000 sf
Key Tenants:
Saks Fifth Avenue, Neiman Marcus, Nordstrom, Macy's (9), Galleria Tennis/Athletic Club
Leasing Information:
Current Property Tax Bills
7620_2013.pdf

7620_2014.pdf

7621_2013.pdf

7621_2013_L.pdf

7621_2013_L2.pdf

7621_2013_L3.pdf

7621_2013_SW.pdf

7621_2014_L.pdf

7623_2013.pdf

7623_2013_L.pdf

7623_2013_L2.pdf

7623_2013_SW.pdf

7623_2014.pdf

7623_2014_L.pdf

7635_2013.pdf

7635_2014.pdf
Past Propery Tax Bills
7620_2007.PDF

7620_2008.pdf

7620_2009.pdf

7620_2010.pdf

7620_2012.pdf

7621_2007.PDF

7621_2007_L.pdf

7621_2007_L2.pdf

7621_2008.pdf

7621_2008_L.pdf

7621_2009.pdf

7621_2009_L.pdf

7621_2009_L2.pdf

7621_2010.pdf

7621_2010_L.pdf

7621_2010_L2.pdf

7621_2011.pdf

7621_2011_.pdf

7621_2011_L.pdf

7621_2011_L1.pdf

7621_2011_L2.pdf

7621_2012.pdf

7621_2012_L.pdf

7621_2012_L2.pdf

7623_2007.PDF

7623_2007_L.pdf

7623_2007_L2.pdf

7623_2008.pdf

7623_2008_L.pdf

7623_2008_L2.pdf

7623_2009.pdf

7623_2009_L.pdf

7623_2009_L2.pdf

7623_2010.pdf

7623_2010_L.pdf

7623_2010_L2.pdf

7623_2011.pdf

7623_2011_L.pdf

7623_2011_L1.pdf

7623_2011_L2.pdf

7623_2012.pdf

7623_2012_L.pdf

7623_2012_SW.pdf

7635_2007.PDF

7635_2008.pdf

7635_2009.pdf

7635_2010.pdf

7635_2012.pdf
Current Tenants:
LONG-TERM
LEASING
Simon offers many different leasing options. Here you'll find information about this property and who to contact to assist with your specific needs.
Big Box leasing

Mark Becher




Vice President - Leasing

Greg Vlahos



FIND OUT MORE
CONTACT US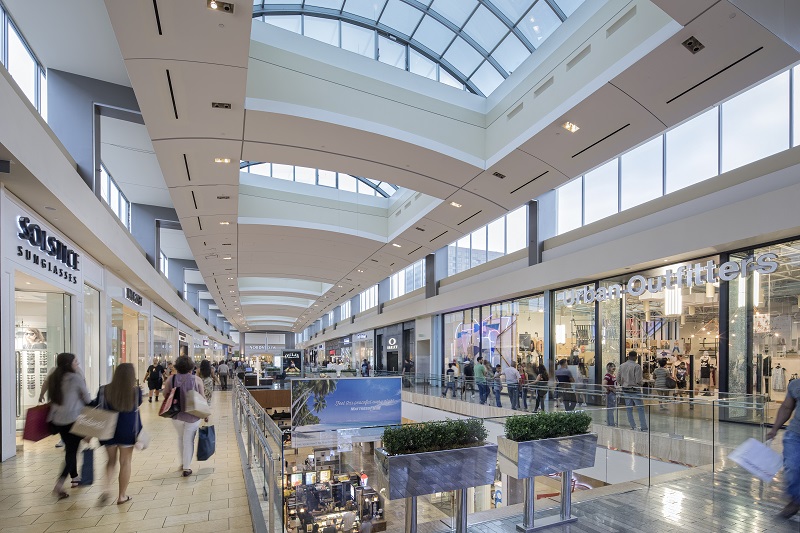 Property Management:
The Property Management Team has the primary responsibility for maintaining Simon's industry leading position, by providing our customers a quality shopping experience. This includes focus on such diverse elements as: quality of service, safety, convenience, visual appeal, cleanliness and comfort. Property Management fulfills all day-to-day operational responsibilities at the properties, as well as managing operational and upgrade capital investments to insure a consistent and reliable retail product with desirable customer touchpoints.