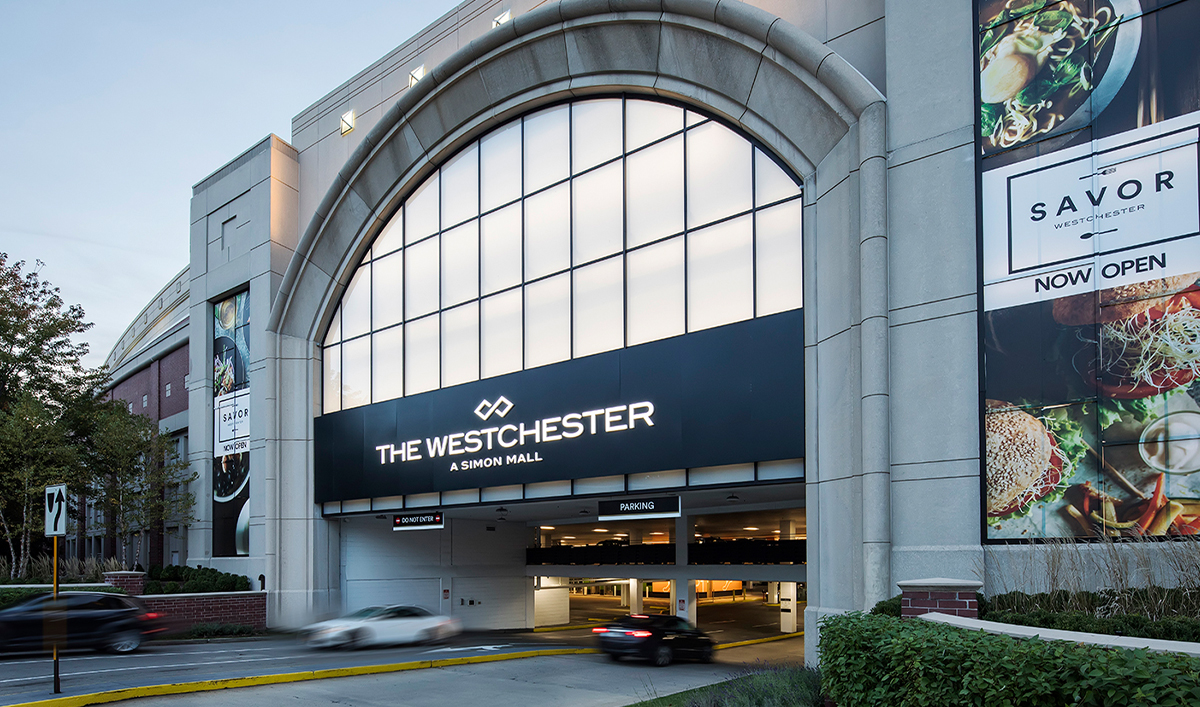 The Westchester
125 Westchester Ave, White Plains, NY 10601-4522 (914) 421-1333
PROPERTY OVERVIEW
THINK INSIDE
THIS BOX.
Great Space Available!

Complete this form to have us contact you about leasing opportunities.
CONTACT US
The Westchester is the ultimate shopping experience. With stores such as Nordstrom, Neiman Marcus, Crate & Barrel, Tiffany, Burberry, Rebecca Taylor and both Microsoft and Apple, it is the shoppers destination for the Metropolitan New York Region. While shopping, enjoy lunch or dinner at P.F. Chang's China Bistro or restaurants in Neiman Marcus or Nordstrom. With total sky lighting above marble and carpeted floors below, commissioned sculptures and unequaled customer service, all the amenities of Madison and 5th Avenues are available under one roof. All 150 stores are just minutes from the communities of Chappaqua, Scarsdale, Bedford, Greenwich, and Rye. Also just a short distance away for your shopping pleasure is another Simon Mall, The Galleria at White Plains. The Westchester is located in White Plains at the corner of Bloomingdale Road and Westchester Avenue, exit 8 or 8W, right off of Route 287. So from the entire team at The Westchester, we hope that you will visit us soon.
Property Key Facts:
Leasing Information:
Current Property Tax Bills
4676_2012-13.pdf

4676_2013-14.pdf

4676_2013_L.pdf

4676_2014_L.pdf
Past Propery Tax Bills
4676_2007.pdf

4676_2007_L.pdf

4676_2008.PDF

4676_2008_L.pdf

4676_2009.pdf

4676_2009_L.pdf

4676_2010-2011.pdf

4676_2010_L.pdf

4676_2011-2012.pdf

4676_2011_L.pdf

4676_2012_L.pdf
Current Tenants:
Area Manager, The Westchester & The Galleria at White Plains

Winnette B. Peltz, CSM, CPM



LONG-TERM
LEASING
Simon offers many different leasing options. Here you'll find information about this property and who to contact to assist with your specific needs.
FIND OUT MORE
CONTACT US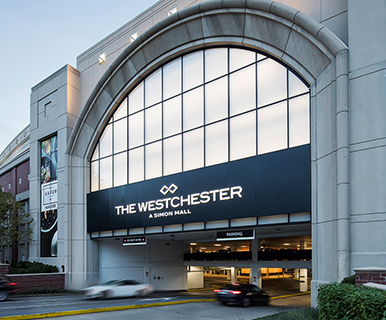 Property Management:
The Property Management Team has the primary responsibility for maintaining Simon's industry leading position, by providing our customers a quality shopping experience. This includes focus on such diverse elements as: quality of service, safety, convenience, visual appeal, cleanliness and comfort. Property Management fulfills all day-to-day operational responsibilities at the properties, as well as managing operational and upgrade capital investments to insure a consistent and reliable retail product with desirable customer touchpoints.
Contact Information
Area Manager, The Westchester & The Galleria at White Plains

Winnette B. Peltz, CSM, CPM