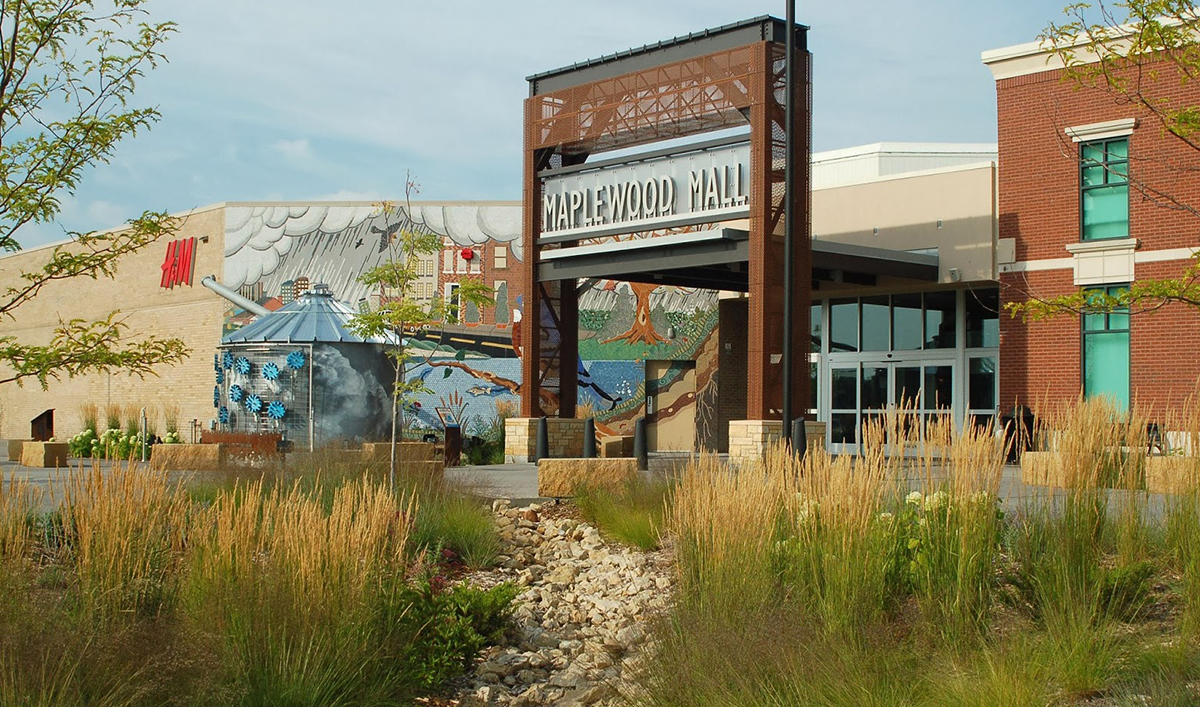 Maplewood Mall®
3001 White Bear Ave N, Saint Paul, MN 55109-1200 P: (651) 770-3863 F: (651) 770-7542
PROPERTY OVERVIEW
THINK INSIDE
THIS BOX.
Great Space Available!

Complete this form to have us contact you about leasing opportunities.
CONTACT US
As of May 28, 2014, this shopping center is owned by Washington Prime Group Inc. d/b/a WP Glimcher, a publicly traded REIT (NYSE: WPG) that owns and manages 119 regional shopping centers & community lifestyle centers across the U.S.
What do you love most about shopping? Finding something unexpected that tickles your fancy. Special gifts for loved ones. Clothes for the whole family.  The perfect compliment to your home. Or perhaps, just the experience itself. 
Maplewood Mall has an impressive collection of stores, family-friendly features, and a Food Court all within its warm community setting. We have Kohl's, Sears, JCPenney, Macy's and over 130 specialty stores including a two-level 40,000 square foot Barnes & Noble Bookstore with a Starbucks Cafe, Express/Express Men, Forever 21, Bath & Body Works,Lids,  H&M, American Eagle Outfitters, Charlotte Russe, Victoria's Secret, Kay Jewelers, Sleep Number by Select Comfort, Hollister, Aeropostale, Zumiez, Yankee Candle, and more.  Feel free to take a break in the 10-restaurant Food Court or visit one of our eateries throughout the mall.  Don't forget to take a ride on the double-decker Venetian Carousel located in center court.
We invite you and your family to experience great shopping, dining and entertainment. So browse, explore, and enjoy.
Key Tenants:
Macy's, JCPenney, Sears, Kohl's, Barnes & Noble
Leasing Information:
Current Property Tax Bills
7602_2014P2015.pdf

7602_2015_L.pdf

7602_2015_SW.pdf
Past Propery Tax Bills
7602_2007.pdf

7602_2007_L2.pdf

7602_2008P2009.pdf

7602_2008_L.pdf

7602_2009P2010.pdf

7602_2009_L.pdf

7602_2010P2011.pdf

7602_2010_L.pdf

7602_2010_L3.pdf

7602_2010_L4.pdf

7602_2010_L5.pdf

7602_2010_L6.pdf

7602_2010_L7.pdf

7602_2011P2012.pdf

7602_2011_L.pdf

7602_2011_L1.pdf

7602_2011_L3.pdf

7602_2012P2013B.pdf

7602_2012_L.pdf

7602_2012_L1a.pdf

7602_2013P2014_R.pdf

7602_2013SW.pdf

7602_2013_L.pdf

7602_2013_L1.pdf

7602_2014_L.pdf

7602_2014_SW.pdf
Current Tenants:
Tenant Allowance Payment Guide

KEY FACTS
LOCATION
I-694 & White Bear Ave.
Closest Major Intersection
PROPERTY FACTS
Regional Mall
Property Type
926,000 ft2
Gross Leasable Area
2002
Year Built or Acquired
DEMOGRAPHICS
456,778
Trade Area Population
521,187
Total Daytime Population
170,117
Trade Area Households
$78,905 Annually
Average Household Income
LONG-TERM
LEASING
Simon offers many different leasing options. Here you'll find information about this property and who to contact to assist with your specific needs.
FIND OUT MORE
CONTACT US
Property Management:
The Property Management Team has the primary responsibility for maintaining Simon's industry leading position, by providing our customers a quality shopping experience. This includes focus on such diverse elements as: quality of service, safety, convenience, visual appeal, cleanliness and comfort. Property Management fulfills all day-to-day operational responsibilities at the properties, as well as managing operational and upgrade capital investments to insure a consistent and reliable retail product with desirable customer touchpoints.