Opry Mills®
433 Opry Mills Dr, Nashville, TN 37214 P: (615) 514-1100 F: (615) 514-1120
PROPERTY OVERVIEW
THINK INSIDE
THIS BOX.
Great Space Available!

Complete this form to have us contact you about leasing opportunities.
CONTACT US
Opry Mills reopened its doors in Spring 2012, nearly two years after a flood of historic proportions struck Nashville, TN. Completely restored and rebuilt as an open concept design, the center is Tennessee's top outlet, value retail, and entertainment destination. Situated between I-40 and I-65 on Briley Parkway, Opry Mills is located 7 miles from Downtown Nashville and Nashville International Airport. Adjacent to the world renowned Grand Ole Opry, home of country music, and the 2,881-room Gaylord Opryland Resort and Convention Center, the nation's largest non-gaming hotel/convention facility under one roof, making Opryland a favorite tourist destination.
Key Tenants:
Regal Cinema & IMAX, Dave & Buster's, VF Outlet, Sun & Ski, Bass Pro Shops Outdoor World, Forever 21, Bed Bath & Beyond, Off Broadway Shoes, H&M, Madame Tussauds, kate spade new york, Coach, Polo Ralph Lauren, Amber Falls Winery
Leasing Information:
Current Property Tax Bills
5221_2019.pdf

5221_2019_Franchise_Excise.pdf

5221_2019_L.pdf

5221_2019_L1.pdf

5221_2019_storm water.pdf

5221_2020 RETT.pdf

5221_2020_L.pdf

5221_2021_L.pdf
Past Property Tax Bills
2006_Franchise,Excise.pdf

2007_Franchise,Excise_Tax.pdf

5221_2007.pdf

5221_2008.PDF

5221_2008_Franchise,Excise_Tax.pdf

5221_2008_L.pdf

5221_2009.pdf

5221_2009_BT.pdf

5221_2009_Franchise Tax.pdf

5221_2009_L.pdf

5221_2009_L2.pdf

5221_2010.pdf

5221_2010_BT.pdf

5221_2010_L.pdf

5221_2010_L3.pdf

5221_2011.pdf

5221_2011_BT.pdf

5221_2011_L.pdf

5221_2012.pdf

5221_2012_1.pdf

5221_2012_BP.pdf

5221_2012_L.pdf

5221_2013.pdf

5221_2013_BP.pdf

5221_2013_L.pdf

5221_2014.pdf

5221_2014_BP.pdf

5221_2014_L.pdf

5221_2015.pdf

5221_2015R.pdf

5221_2015_BP.pdf

5221_2015_L.pdf

5221_2016.pdf

5221_2016_BP.pdf

5221_2016_L.pdf

5221_2017.pdf

5221_2017L1.pdf

5221_2017_BP.pdf

5221_2017_L.pdf

5221_2018.pdf

5221_2018_BP.pdf

5221_2018_L.pdf
Current Tenants:
Tenant Allowance Payment Guide

KEY FACTS
LOCATION
Briley Pkwy & McGavock Pkwy
Closest Major Intersection
PROPERTY FACTS
Mills Property
Property Type
1,168,641 ft2
Gross Leasable Area
100.00% Simon Owned
% Legal Ownership
2007
Year Built or Acquired
DEMOGRAPHICS
1,519,400
Trade Area Population
802,404
Total Daytime Population
594,572
Trade Area Households
$82,743 Annually
Average Household Income
LONG-TERM
LEASING
Simon offers many different leasing options. Here you'll find information about this property and who to contact to assist with your specific needs.
FIND OUT MORE
CONTACT US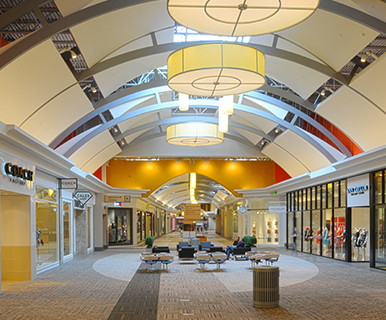 Property Management:
The Property Management Team has the primary responsibility for maintaining Simon's industry leading position, by providing our customers a quality shopping experience. This includes focus on such diverse elements as: quality of service, safety, convenience, visual appeal, cleanliness and comfort. Property Management fulfills all day-to-day operational responsibilities at the properties, as well as managing operational and upgrade capital investments to insure a consistent and reliable retail product with desirable customer touchpoints.