End-to-end service

The high-quality regional mall portfolio owned by Simon Property Group (SPG) includes assets of national and international renown— irreplaceable, proven assets which are the preferred location for the world's premier retailers. SPG's mall portfolio provides a gathering place for consumers to shop, dine and be entertained in a safe, comfortable environment.
Property services at Simon can assist with your procurement projects, manage your property, bring our expertise to your energy or security services, and so much more. When you partner with the scale and experience Simon brings, you're choosing to bring your company to the next level.
VIEW OUR DEVELOPMENT PORTFOLIO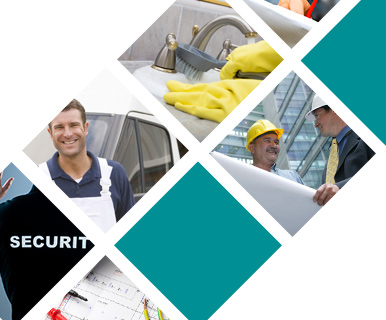 Simon's Procurement team strives to develop and coordinate purchasing and core-business operation programs that minimize costs and maximize returns while meeting or enhancing Simon standards.
Supplier Distribution Capability
If your company is interested in providing products or services to a local or limited/regional group of properties, we encourage you to contact the mall(s) directly about your offering. The mall contact information can be found by clicking here.
If your company is interested in providing products or services at the national level, you may send an email with your company's contact information, business offerings and regional/national footprint to procurement@simon.com. When a sourcing opportunity arises, you may be contacted for further information.
High Speed Internet Connectivity For Voice and Data
Get high speed internet connectivity by Granite at many Simon-managed centers. Take advantage of Granite's expertise providing voice and data service to major retailers as well as Granite's specific experience in providing voice and data products at this and many other Simon shopping centers.
High Speed Internet Connectivity From Simon / Granite Grid
BENEFITS:
Reduce costs for voice and data services
Rapid installation without weeks or months service delays
Single point of contact for all voice and data products and services
Streamline productivity by boosting network performance
Reduce capital investments
Allocate time to other important matters
Utilize the Granite as an extension of your technology team
WHAT YOU CAN EXPECT:
Project management for voice and data projects
Support from a dedicated team familiar with the complex needs of retailers
Ongoing support from Granite's project management team, support that continues, even after conversion.
Comprehensive Nationwide coverage and consolidated invoicing available to support all of your locations
Dedicated infrastructure, not dependent on other mall retailers
GRANITE GRID PRODUCTS:
Dedicated fiber access
Direct Internet access
Hosted Voice
VoIP
Managed Services
Network design and integration services
Simon Properties Where This Service Is Available
Arundel Mills
Barton Creek Square
Battlefield Mall
Brea Mall
Briarwood Mall
Burlington Mall
Camarillo Premium Outlets
Cape Cod Mall
Castleton Square
Chicago Premium Outlets
Cielo Vista Mall
Clarksburg Premium Outlets
College Mall
Concord Mills
Copley Place
Del Amo Fashion Centre
Denver Premium Outlets
Desert Hills Premium Outlets
Empire Mall
Fashion Centre at Pentagon City
Fashion Mall at Keystone
Fashion Valley
Florida Mall
Gloucester Premium Outlets
Grapevine Mills
Great Mall
Greenwood Park Mall
Haywood Mall
Houston Premium Outlets
Jersey Shore Premium Outlets
King of Prussia
La Plaza Mall
Las Americas Premium Outlets
Las Vegas North Premium Outlets
Las Vegas South Premium Outlets
Leesburg Premium Outlets
Lenox Square
Mall at Rockingham Park
Mall of Georgia
Menlo Park Mall
Miami International Mall
Norfolk Premium Outlets
North East Mall
Northshore Mall
Ontario Mills
Opry Mills
Orland Square
Orlando Vineland Premium Outlets
Penn Square
Pheasant Lane Mall
Philadelphia Premium Outlets
Phipps Plaza
Pier Park
Potomac Mills
Quaker Bridge Mall
Rio Grande Valley Premium Outlets
Roosevelt Field
Ross Park Mall
San Francisco Premium Outlets
Sawgrass Mills
Shops at Chestnut Hill
Shops at Riverside
Smith Haven Mall
South Hills Village
South Shore Plaza
Southdale Center
Southpark Mall
Stanford Shopping Center
Stoneridge Shopping Center
Tacoma Mall
Tampa Premium Outlets
The Domain
The Empire Mall
The Forum Shops at Caesars Palace
The Mills at Jersey Gardens
The Outlets at Orange
The Shops at Clearfork
The Shops at Mission Viejo
The Westchester
Town Center at Boca Raton
Tucson Premium Outlets
Waikele Premium Outlets
Walt Whitman Shops
West Town Mall
Woodfield Mall
Woodland Hills Mall
Learn More About This Service
SECURITY
SERVICES
The Security Services team is responsible for providing the safe and secure environment which is so integral to a superior shopping experience for Simon customers. Security also plays a key part in providing excellent customer service, and assuring appropriate emergency preparedness practices are in place.
For further information, please contact: CSecurity@simon.com or call +1.317.464.8948
ENERGY
SERVICES
The primary role of Energy Services is to coordinate all of Simon's energy-related investments and operations to ensure consistent and reliable operations, minimize costs and maximize returns. This includes all supply, demand, capital infrastructure and conservation efforts.
For further information, please contact energy@simon.com
PARKING
SERVICES
Providing parking alternatives for shoppers and tenants, the Parking Services team ensures adequate and convenient parking at each center. Services include loyalty, valet, fee-based parking garages, metering programs, term leases, and almost any other parking arrangement you can think of.
For further information, please contact:
Parking Services parking@simon.com